Welcome To  Design Kaboodle: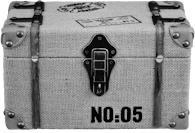 This is our design blog      we  have a little bit of everything that contains to Paint Shop Pro & Photoshop & Digital Tagger Scrap-Book
Our names are Denny & Bev we have been friends for 14-16 years through our love of design & the rock band Bon Jovi we even learn paint shop  rro together   we decided to pull our two blogs together and share what we make we are not sure what we will making yet but join us through our design journey.. we hope that you enjoy  !!!
❗Please Note : in our blog and and share area click on thumbnails to view the images full size & don't forget to subscribe to our blog
if you want to say thanks for the shares just press the heart button in the post and page you do not have to be register to press it
[jetpack_subscription_form title="Do Not Miss Out Subscribe!" subscribe_text="Get our post & shares in individual emails each time a new post or share is added " subscribe_button="Subscribe" show_subscribers_total="0″]