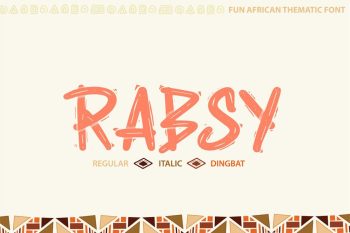 This is the free font Rabsy  From CreativeTacos to get the download= Click Me !
---
---
Love The Share or Tutorial ? Say Thanks !

Never Miss a Share Subscribe!
Enter your first & last name & email & receive Individual post notifications by email. When we post a new share or post .
Copyright © 2018 Design Kaboodle
All Rights Reserved to Design Kaboodle.com
designkaboodle.com