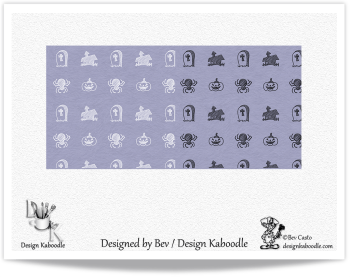 This is  a Halloween overlay that   I made  with brushes …
You can  add your own papers, along with own texture and colors to it .. You can adjust the Opacity  and Blend  Modes  to make them more or less transparent on the papers.
There is 2 bonus layers  ( not shown ) …  just little swirls there is black one and white one each on it's own layer . the file is a little bigger them usual.
 File Size :  1000 x 1000 px